Fresh Hummus and More from Authentically Lebanese are a Hit!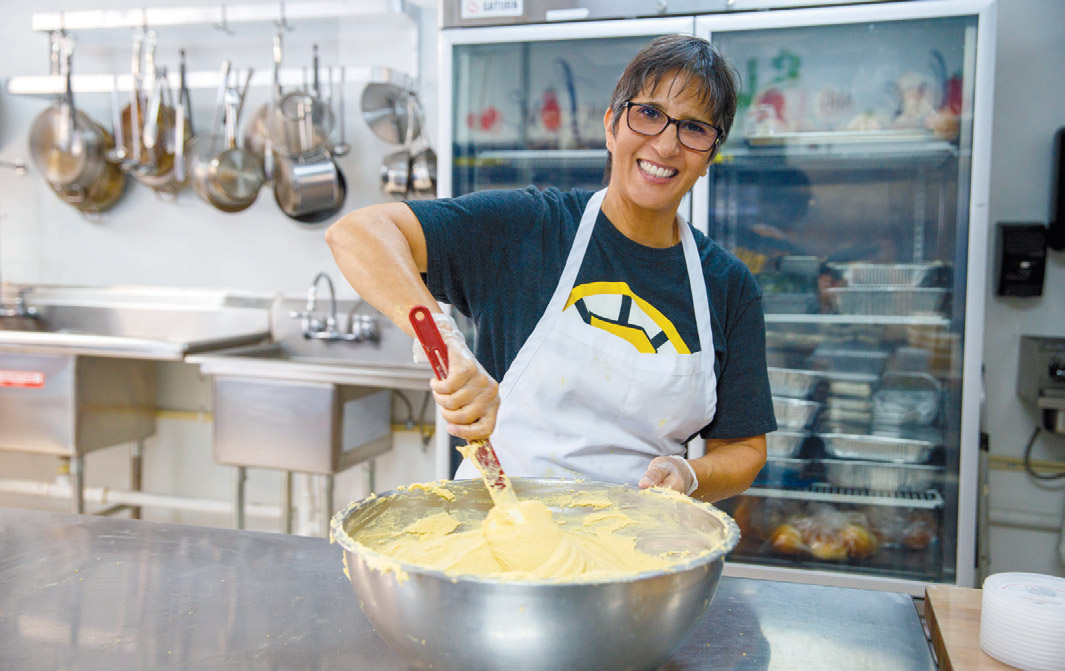 As featured in Edible Sarasota
Give Chickpeas a Chance
BY ABBY WEINGARTEN / PHOTOGRAPHY BY KATHRYN BRASS-PIPER | JUNE 23, 2021
Authentically Lebanese masters the Middle Eastern dip
Spoiled customers can never go back to eating store-bought hummus once they've sampled the local magic of Authentically Lebanese. And owners Jim and Pam Pulsifer—with their delectable recipe for the Middle Eastern dip—are thrilled with that fact.
READ THE ENTIRE ARTICLE ABOUT AUTHENTICALLY LEBANESE
Visit Authentically Lebanese at a Farmer's Market near you.  Here we are featured in this video about the Downtown Sarasota Farmer's Market held every Saturday throughout the year.
Pam Pulsifer, a first-generation Lebanese-American, grew up in Lawrence, MA, surrounded by a family life rich in Arabic culture and tradition. She learned Arabic by speaking with her Sithoo (grandmother) and Jidoo (grandfather).
On leisurely summer drives the family would stop for hours of picking wild grape leaves off vines on the side of the road for later meals prepared by Sithoo and her mother Immee. Sometimes these traditions were not always welcomed.  For example, Immee prepared Pam's school lunches on pita bread.  A family staple.  Pam would have preferred her sandwiches made on Wonder Bread like every other kid at St. Rita's. Now pita bread is a household word.  Who knew?
Throughout her childhood, Pam cooked by her Immee Rose's side. This instilled not only a strong sense of food appreciation but an unbreakable link to the old country's ways of cooking.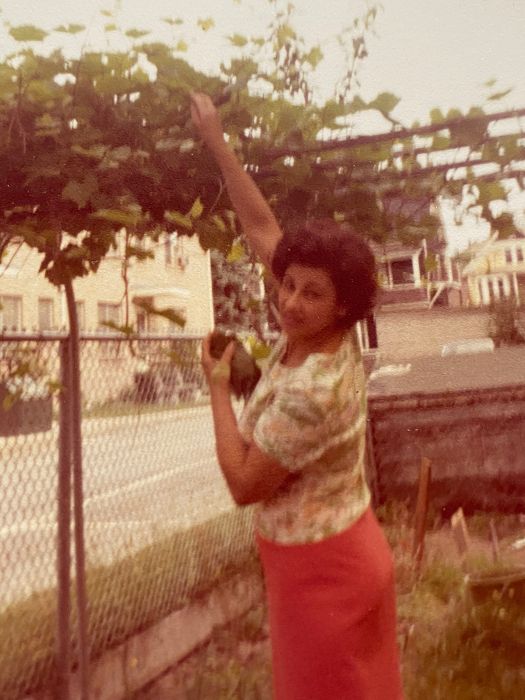 Years later, Pam paid it forward with her daughter, Lauren, who has also learned traditional food preparation from her own Sithoo and Immee.
Pam and her husband Jim Pulsifer relocated from the Boston area to Sarasota in 1992 where they raised their two children, Ty and Lauren.  Both of whom  graduated from Sarasota High School (Go Sailors!)
For many years Pam has prepared and served traditional Lebanese Hummus Bi Tahini for friends at gatherings around town and they always raved about it saying, "I've never tasting hummus this good."
Jim and Pam owned and operated a food brokerage company in Florida for over 22 years.  In 2018, Jim sold Pulsifer Brokerage, Inc, and retired.
With Jim having more time on his hands and while strolling the Sarasota Farmers Market on Saturday, Pam turned to Jim and Lauren and asked if they thought she could sell her Hummus Bi Tahini at the Market.  Both Jim and Lauren jumped at the thought of Pam's family Hummus being a perfect fit for the venue, which only offers hand-crafted, good-for-you, healthy food.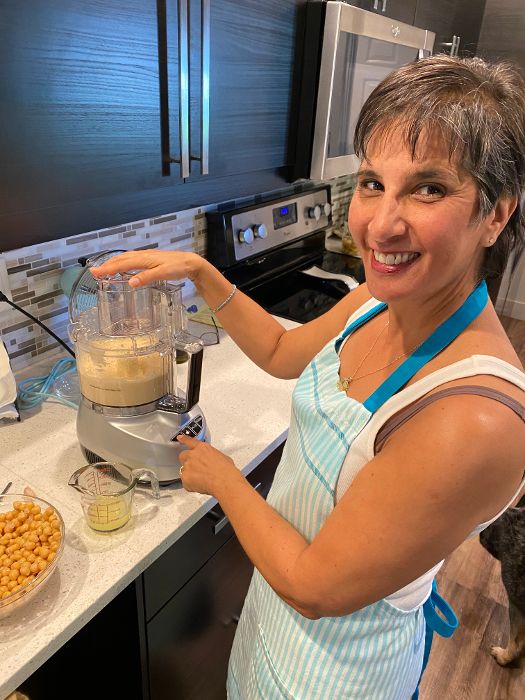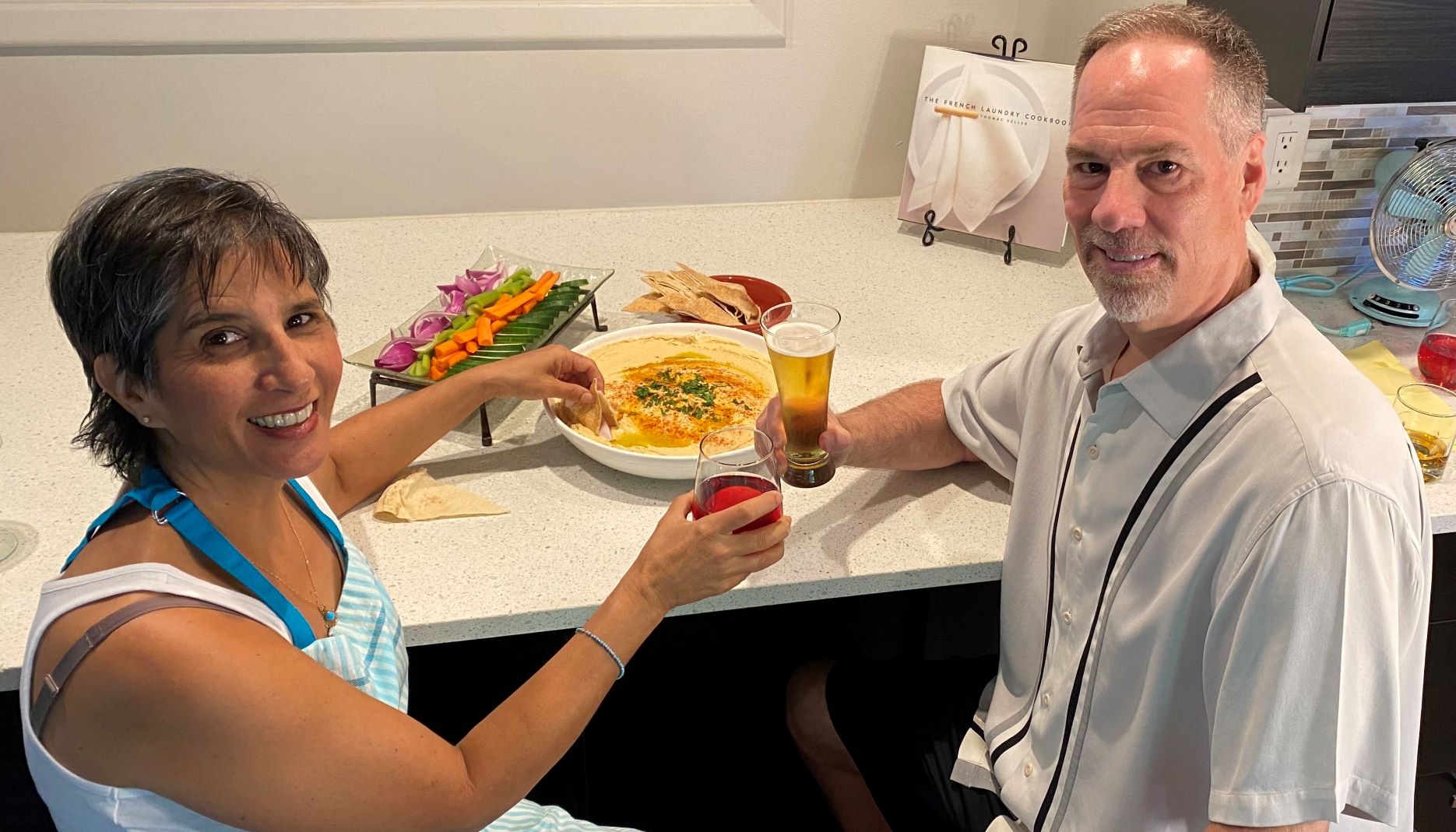 Pam's Mom and Dad came from the Lebanese towns of Akoura and Dahr Al-Ahmar, respectfully.